FCP Baseball and Football Coaching Staff
The Full Circuit Coaching staff prides itself on what's we consider a "Group Coach" effort. Though each may have their primary teams or responsibilities, everyone comes together for practices, games, and training sessions to give players the best possible learning experience. "Each coach brings a unique skill set and baseball experience to the table within our program. The FCP program would not be nearly as successful or well respected without the dedicated help of all our coaches. I'm extremely grateful for all the time and effort our guys put in and feel that is something that truly sets FCP apart. Whether it's on the baseball field, football field, weight room, or PT office, I feel our athletes are in great hands. Each member of our staff believes in a mentor leadership approach." -Owner Charlie Karstedt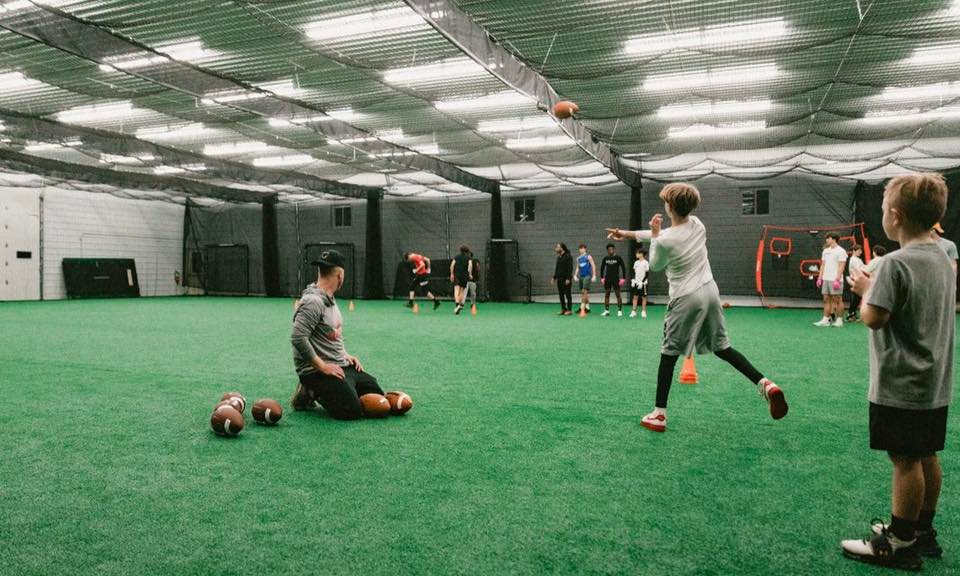 Charlie Karstedt: Manager of All Programs/Head Coach of 17u Baseball Team/Head Strength & Conditioning Coach
Bio: Charlie was born and raised in Eden NY where he excelled in 3 sports. (Football, Baseball, Basketball) Charlie was a captain of all 3 teams throughout his time at Eden. Leading both baseball and football teams to multiple championships. In football was a 3 year starting Quarterback for the Raiders. In 2003 helped take their program to the most successful season in program history going 11-1 losing in the state semi finals. During his senior year had the opportunity to pursue baseball or football collegiately. Upon graduation he accepted an athletic scholarship to play Baseball at the University at Buffalo. After a career in the outfield at UB Charlie opened up Full Circuit Athletics. For over a decade FCP has been home to hundreds of athletes at all ages. Charlie has dedicated his career to helping athletes reach their goals both on and off the field. FCP has helped place players extend their careers beyond high school and into college and professional baseball.

FCP Football Staff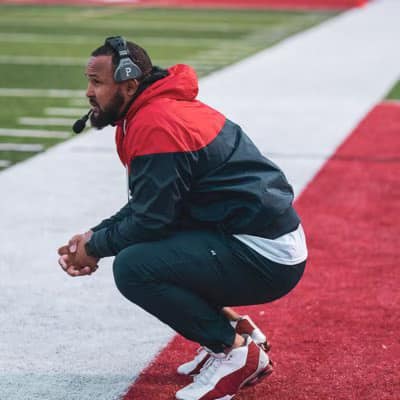 Adam McCann
Bio: Coach McCann is a Buffalo, NY native that currently coaches at Bishop Timon. He works on both sides of the ball with the WR's and DB's. To date Coach McCann has developed and helped over 100 athletes. In the last 3 years with his assistance, those athletes were able to attend college. Coach McCann is also the Founder of King to King Athletic Training and Mentoring. "My coaching philosophy is; an athlete's character is more important than their talent. My goal is to create well rounded players on the field, as well as in the community and classroom. I strive to enhance the football talents of my players, while developing their leadership skills, self-discipline, and work ethic." Make Excuses or Make History!
Coach McCann brings a wealth of experience and insight to share with athletes young and old. He's well connected in the college ranks and is a tremendous asset to those looking to play football at the next level.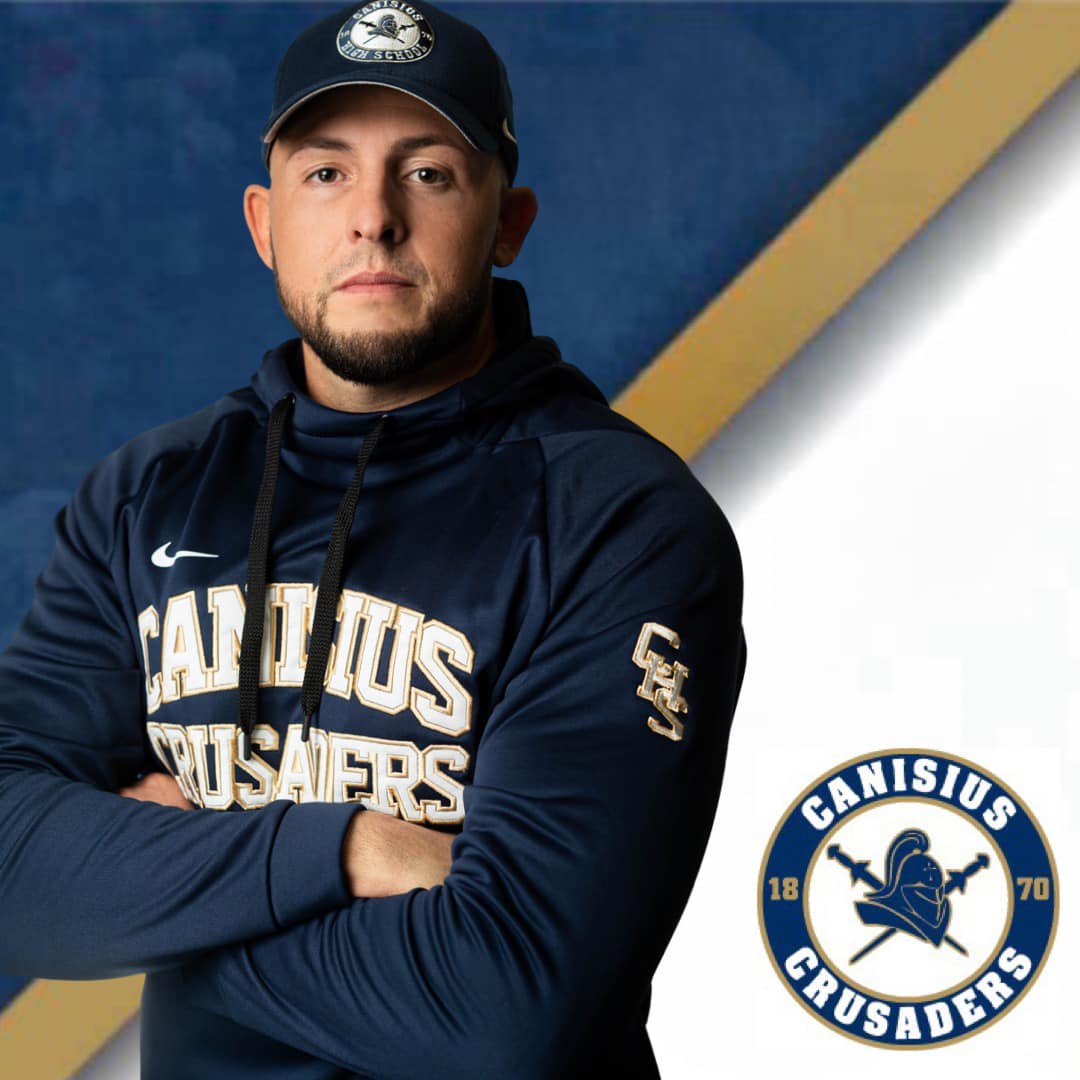 Lee Behnke
Bio: Coach Behnke is a graduate of Webster-Schroeder High School in Rochester NY. He played semi-pro ball for both the South Buffalo Celtics and the Monroe County Sting. Was on back to back NFA Championship teams in 2016/2017. Lee was also a 2015/2016 NFA and PAFL All Star. Played for a national championship in Florida for the Ohio Golden Knights in 2015 and was a Team USA representative in 2016 Canada vs. USA game. After his playing career he got directly into coaching. Starting his coaching career at South Park HS and now recently named WR coach for Canisius High School in buffalo. Lee is also founder of Wide Receiver University.
Lee brings a level of energy and excitement to those he's coaching that is unmatched. Whether it's helping in entry level fundamentals or intricate details of an experienced player Coach Behnke displays an outstanding feel for the game.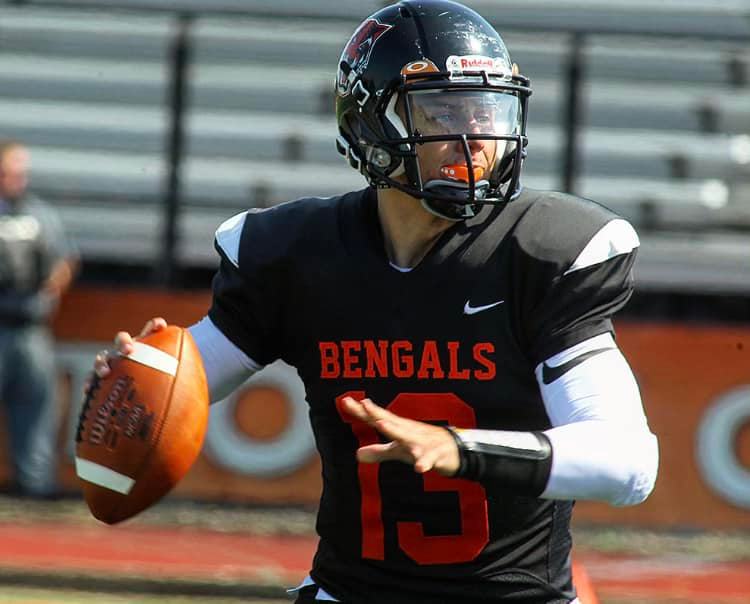 Zak Ciezki
Bio: Zak is a graduate of Cheektowaga Central High School. After graduation he continued his playing career and academics at Buffalo State. He holds the record for highest completion percentage at Buff State (62.3%) and most completions in a single season (218). Following his playing career he has looked to share his insights and experience with young football players coming up.
"After watching Ciezki work with some young football kids at local camps, I could tell he had a gift for coaching and was excited to get him on board with our football program at FCP. It's rare to find young guys just finishing their playing career with the maturity and communication skills to work with young athletes; but Zak shows just that. Kids respond well to his coaching style and I'm excited to watch him grow as a coach."-Coach Charlie Karstedt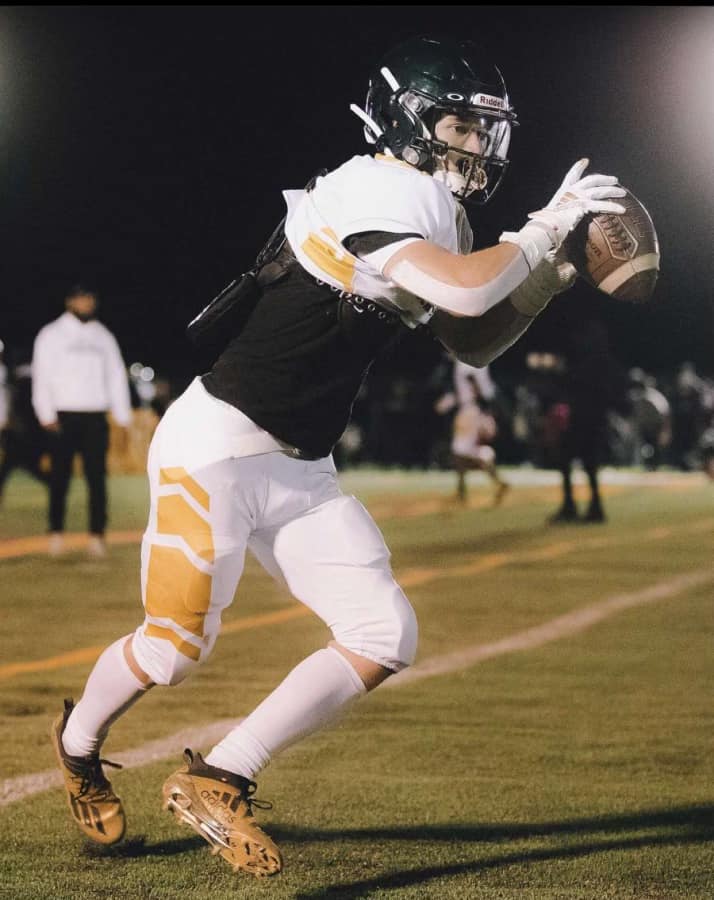 Anthony Homa
Bio: Anthony Homa originally played at Grand Island HS finishing top 100 in the state of New York. Prior to his senior season he made a bold decision and moved to California after training with former NFL and Buffalo Bills standout Stevie Johnson. Under his leadership, Homa became a tough test for all DB's. In just 4 high school games finished with 45 catches and 600 yards with 8 touchdowns. In a single game he recorded 17b catches for 200 yards. After finishing that year 1st in catches in California and 11th in yards he will come back home and help launch the Hilbert College Football program this fall. He is sure to be a tremendous asset to his team on the field. We are excited not only for what Anthony brings to the game as a player but also what he brings to our youth in the football community. Coach Homa has a unique story and the rare experience of spending countless hours under direct coaching of an NFL star. He is an open book and willing to share this insight with any young football players looking to learn. Coach Ant has worked many camps with us already and is an instant favorite among our young athletes. Anthony lives by the motto Handle Biz and Have Fun (Stevie Johsnon HBHF).


FCP Baseball Staff
Gordy Karstedt: Head Coach of 18u College Prep Team
Bio: A graduate of Mercyhurst University Gordy was a strong right handed pitcher from the Western New York area. While at Mercyhurst he gained a lot of professional interest from scouts however an arm injury shortened his pitching career. He graduated from Mercyhurst with a Criminal Justice/Sociology Degree. Following his playing career he got involved in coaching. He spent many years in charge of the youth baseball and football organizations in Eden NY. He was the Eden Post 880 American Legion Baseball Chairman for 13 years while coaching the team for 10. He has been assisting with the Full Circuit program since it's inception most recently being the Head Coach of the FCP College Prep Team for the past 3 years.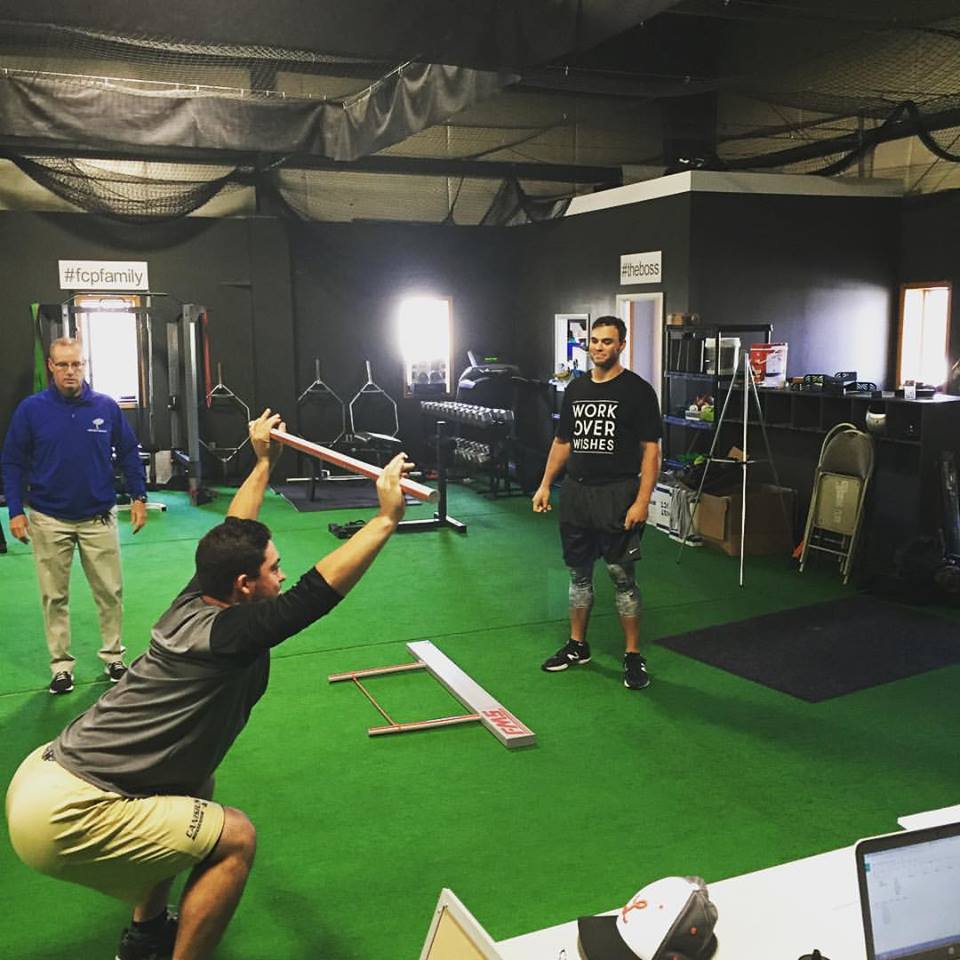 "FCP is an organization that has allowed me the opportunity to bring cutting edge techniques and information regarding athletic performance and injury prevention to our young athletes. The atmosphere of continuous personal improvement is unmatched. It is a pleasure to watch achievement in action!"- Fran Herrmann
Fran Herrmann: Strength & Conditioning Coach, Physical Therapist, Assistant Coach of Sophomore Showcase Team
Bio: Fran Herrmann, P.T., C.S.C.S. (3rd Year with the Full Circuit Family) And Owner Charlie Karstedt. Fran is a licensed physical therapist and certified strength and conditioning specialist with the National Strength and Conditioning Association. Fran has over 20 years of experience working with athletes from all levels including youth league, collegiate, and professional athletes. A former pitcher/infielder at the collegiate level, Fran has a passion for training young ball players while using his knowledge to help not only improve strength but also help to reduce and prevent injury throughout a long summer season. Fran currently works as a physical therapist/performance trainer for UB Orthopedics and Sports Medicine, the team physician group of the Bills, Sabres, and Bandits.


Dale Podlas: Assistant Coach of 18u College Prep Team
Bio: Dale is a former Division 1 infielder at Canisius College as well as a standout in many local leagues. This ultimately led to Coach Podlas being inducted into the Western New York Baseball Hall of Fame. Dale has been a staple in the FCP program for over 3 years as a dedicated coach. He's got great energy and a passion for developing young ball players.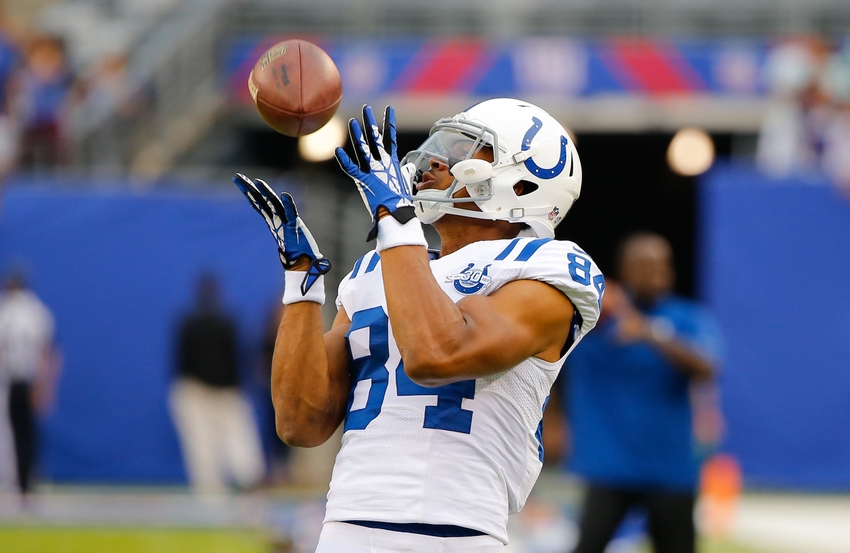 Jeremy Kelley: Speed Coach
Jeremy came to Full Circuit through some well respected mutual friends in the athletic community. He began working out with some of athletes in the winter of 2017 where he began to share some of his training knowledge, particularly regarding speed. During a college and professional career in football he began training athletes of all ages and comes to us with a wealth of knowledge that can help any athlete increase speed and explosiveness. His combined experience as an athlete and trainer are a rare combination that our guys will greatly benefit from. Throughout the off season Jeremy will be offering regular speed classes indoors at the Powerhouse.
Jeremy is a Buffalo native and former NFL Wide Receiver who possesses over 10 years of performance enhancement training experience. Coming up under the tutelage of local training guru Demeris Johnson, Jeremy's passion, knowledge and expertise has given him the opportunity to train hundreds of athletes from gold medalist Olympians to local high school standouts. Jeremy is excited to have a chance to help develop and influence young athletes under the Full Circuit roof this off season.