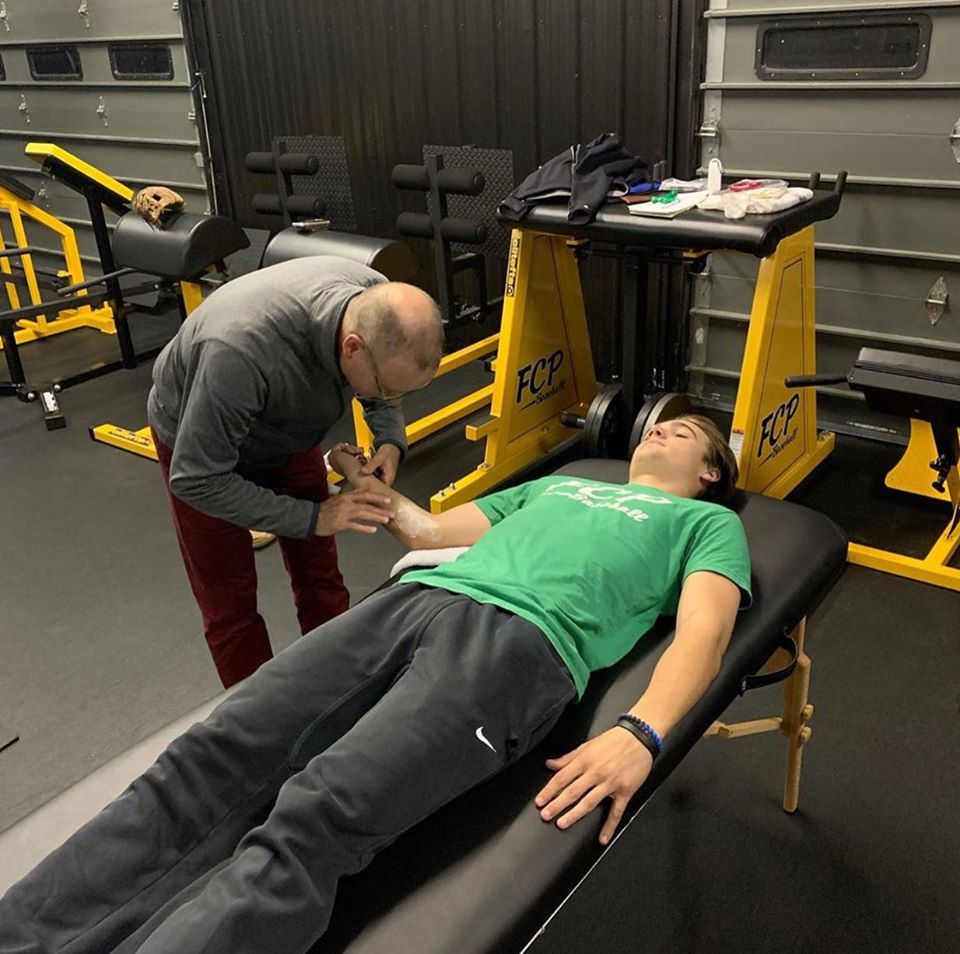 Q:  What Is the Healthy Arm Project (HAP)?
A:  HAP is a program designed to maintain/restore/advance the health of the most valuable tool the baseball athlete has...his throwing arm.  Each activity performed is chosen with the idea of optimal arm health and performance.  Basically it is a session of directed exercise, stretching, manual soft tissue mobilization and tissue prep/recovery work.  
Q:  Where does this happen?
A:  All sessions take place in the FCP PowerHouse.
Q:  When does this happen?
A:  Currently it is Monday & Wednesday nights beginning at 7:30.  Additional days are possible if needed; also by appointment. 
Q:  What does this cost?
A:  Sessions are $30 per session.  Sessions are 30 minutes long and may include a warm-up, arm progression, J-Band work, corrective exercises, manual soft tissue work, manual and self stretching, cool down work.  
Q: Who runs these sessions?
A:  Fran Herrmann, P.T., C.S.C.S.; a New York state licensed and insured Physical Therapist with 25 years experience. 
Q:  Is anyone else at these sessions?
A:  Possibly.  A small group of 3 athletes per half hour is the maximum.  You may be in a session alone or with other athletes.  You will always receive the service you need. 

Interested in setting up your first appointment ?
Text or Call Fran Herrmann at 716.713.8278 To Get Started